Coming of age, entering the workforce, making friends, windsurfing, and damn good BBQ. It was a magical time before Austin became "a thing".
Windsurfing
More than anything else in the list above, it was my love affair with the wind that keeps Austin forever in my heart.
It's hard to capture the extent of the obsession in words, but here's what I wrote about 2012 in a previous version of my website:
---
For a good portion of this year, I dedicated my life to trying to land the freestyle windsurfing move known as "The Vulcan." And I did.
Unfortunately, I only landed it a handful of times before I moved away from Austin (and beautiful Lake Travis). And being that windsurfing happens on the water, the wind changes directions, and I can only do it on one side, there were very few opportunities to get it on film.
All I have is a grainy video of a botched attempt about two months before I landed it for the first time. You can see a lot of the elements of the move coming together, but I still hadn't figured out how to lean on the nose and sail very hard after the 180, which is the key to landing the move.
---
Bird Island Basin at Padre Island National Seashore (Corpus Christi, TX)
There's also a bunch of sidequests that happen at this point that take me out to Corpus Christi 4-5 times a summer. Some really great memories and photos that came from those times.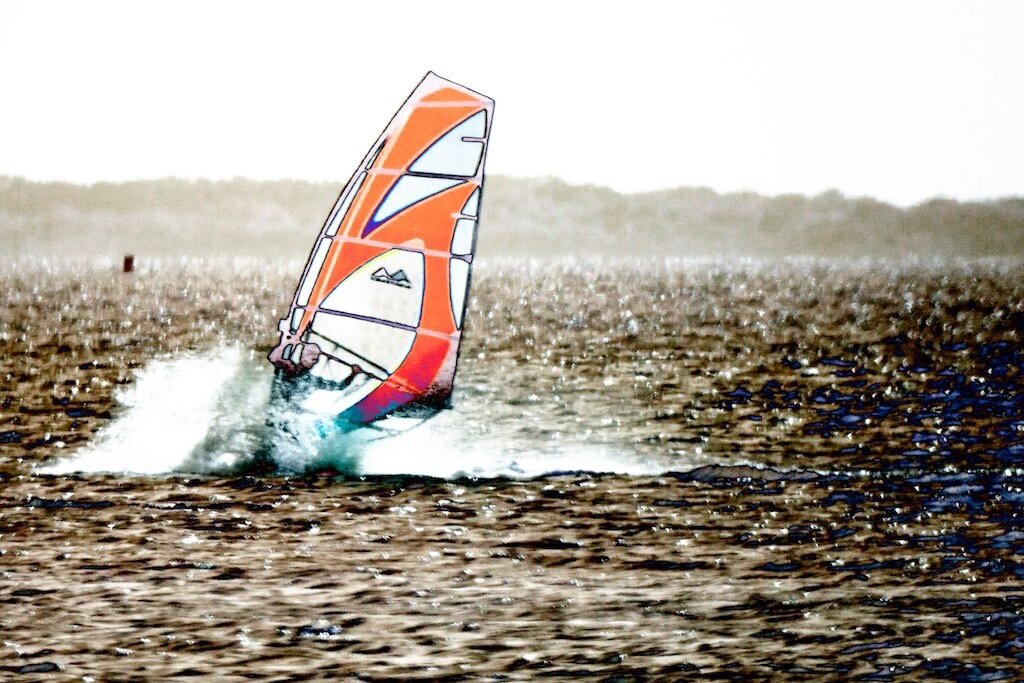 Friends
It sounds weird saying this, but Austin is also when I hit "peak friends". I had so many friends then. Everyone was my friend. On any weekend, I'd round up 12-20 people for some kind of adventure.
Many of my friends came from the Paleo community, back when it was a really underground and novel concept. Austin, NYC, and SF were really the epicenters of the Paleo Diet movement back in the early 2010s and I somehow found myself the organizer of the Austin Primal Living Group, which when I handed it over in 2012 had over 500 active members.
I look back on those days fondly, knowing now it was a unique time that won't come around again.